I'm going to be an aunt! In honor of this momentous upcoming occasion, I co-hosted a baby shower in Los Angeles for my sister-in-law Trish.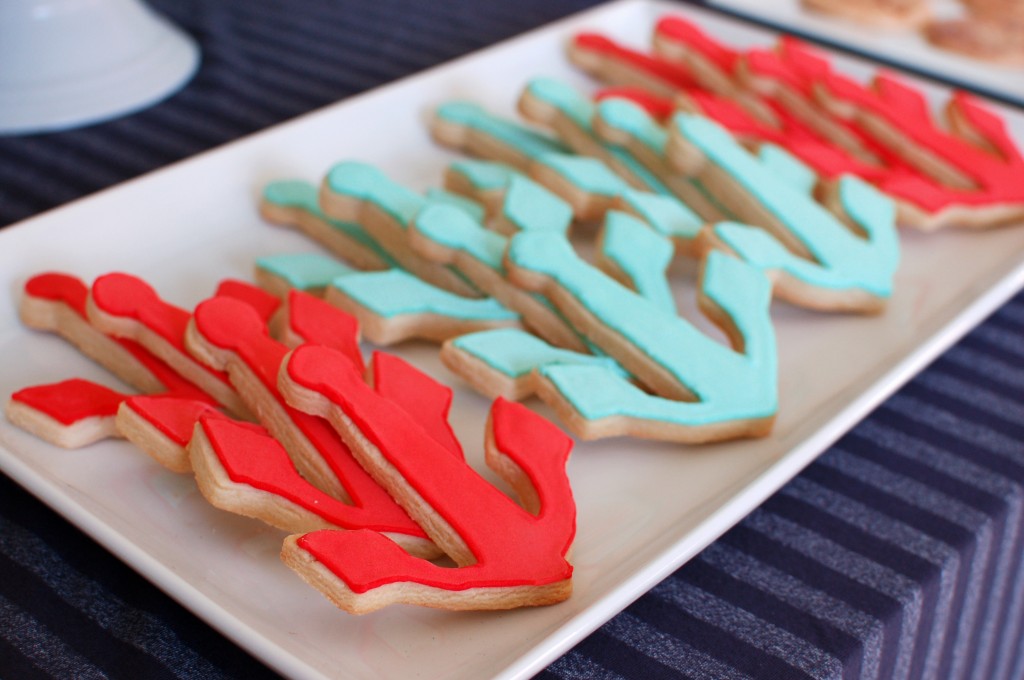 Even before knowing that Trish and Phil were having a boy, I thought that a nautical theme would be perfect for them. It just seemed so fitting; they live in San Diego and have bits of nautical flair throughout their home — glass buoys, coral, lighthouse paintings, maps. There are so many options for a nautical party that I had a difficult time narrowing down the projects (as you will see)!
To set the tone for the party, I sent out "message in a bottle" invitations. With stamps and a label, the bottles were able to go straight into the mail! (More details on this and many of the projects to follow.)
I chose robin's egg, dark coral, light tan and navy for the colors (inspired by this awesome photo).
Once I had a palette, I applied the colors to everything I could! (The anchor sugar cookies were one of my first completed projects, so I actually carried broken cookie bits around in my purse for two weeks, matching scrapbook paper and spray paint to them as I shopped!)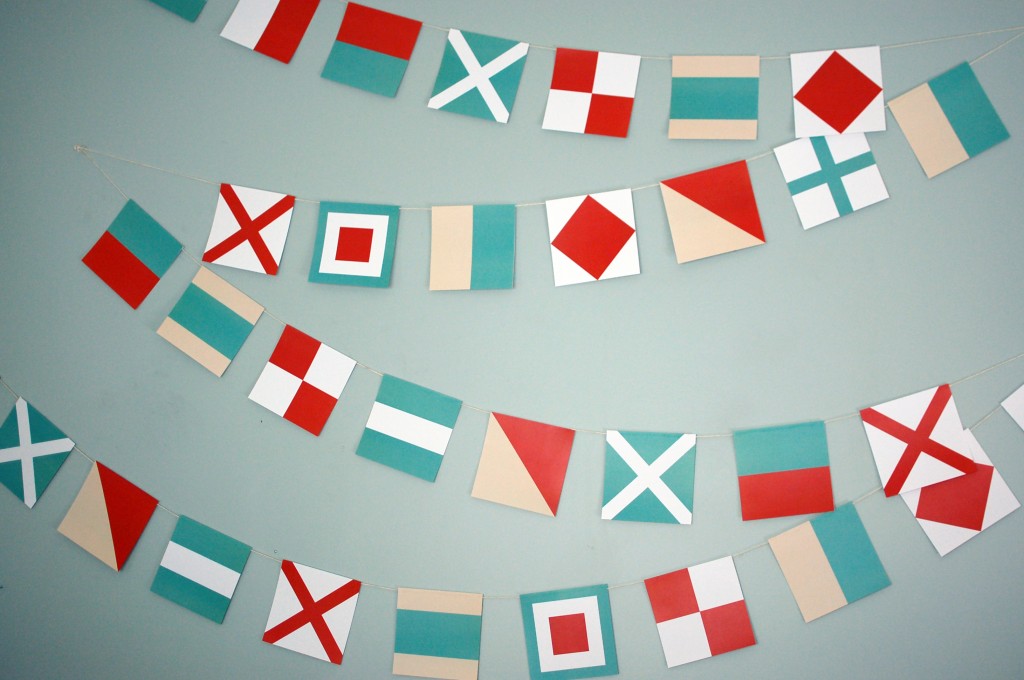 I made flags in Adobe Illustrator based on the nautical alphabet, just tweaked the colors to match.
Look at those cute kiddos having fun in the sun!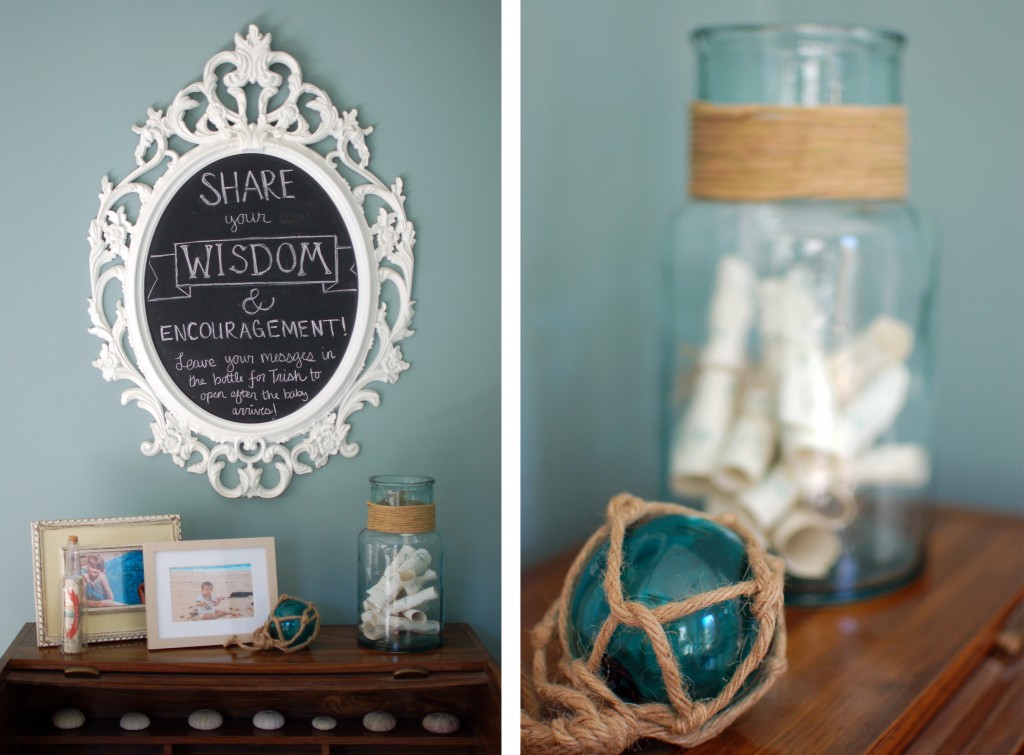 Even after sending out "message in a bottle" invitations, I couldn't resist a "message in the bottle" activity where guests could write notes to Trish. We also played a couple nautical word games, made anchor bracelets and rocked a lot of nautical props at the photobooth.
We had plenty of food, including crab dip, pasta salad with shrimp and clam chowder in bread bowls. And for non-seafood eaters like me (gasp!), we also had mango pomegranate guacamole, blue cheese and fig crackers, corn chowder and an ombre assortment of fruit.
After calculating that everyone could fit at one long table (comprised of two 6′ tables and a 5′ table), I bought seven yards of muslin fabric to make one long table cloth. (At $3 per yard plus a 50% off coupon at JoAnn, the fabric for a massive tablecloth was just over $10 and totally worth it.) I topped the table with scrapbook paper placemats, sea salt favors, flowers, candles, and napkins folded into sailboats.
Nearby, a dozen handmade sailboats floated in the pool, courtesy of Greg and his dad!
All told, it was a gorgeous afternoon with many wonderful friends and family! I'm so thrilled that we had the chance to celebrate Trish and her little one, and so thankful for all the shower help from Kathy, Greg, Steve and even Phil!
I have tons of project details to share, and I'll try to get to them as quickly as possible! Let's try to finish blogging about this before the baby is born, shall we?!