For the final installment of Southern Soirée party posts: the streamers! Using just thread and paper circles, we added a pop of color and a little bit of whimsy to our backyard party.
Originally, I hoped that the circles would all face in one direction. That just didn't happen, but the result was a really pretty, unintended effect. The tiny bit of wind led to a tiny bit of thread turning… and they shimmered! They looked lovely in the background, twirling just a bit.
Supplies:
Double-sided scrapbook paper
Thread (to match the paper or white)
Small needle
2 1/8 inch circle punch (other sizes or even a variety would work just as well!)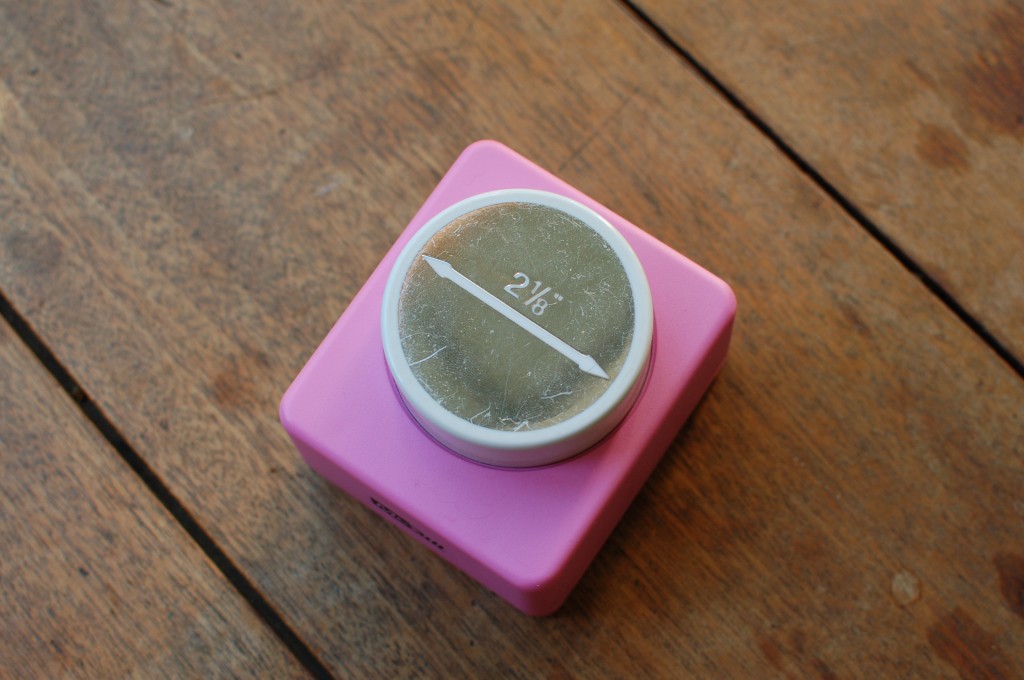 1. Use string or thread to measure the wall, fence etc. where the streamers will hang and determine the length you need. Multiply the number of feet by two to determine the number of circles.
2. Punch circles from double-sided scrapbook paper. (The thread will twist a bit as it hangs, so it's important to have color on both sides.) By punching carefully, you can get at least 16 circles per 12×12″ sheet of paper.
3. Measure and cut a continuous strand of thread to the length decided in Step 1. Mark the middle of thread with a piece of tape.
4. Using a small needle, begin threading on the circles by making one large stitch through the center of each.
(Thread tangles easily — if you're doing a 35′ strand like mine, you have to spread out on the floor and be careful to keep it separated. If you're doing a shorter streamers, it shouldn't be as much of a problem.)
5. Slide the first circle on the thread just far enough to make room for half of the circles to fit. For now, the goal isn't proper positioning, it's just getting all the circles on the thread. Continue adding circles.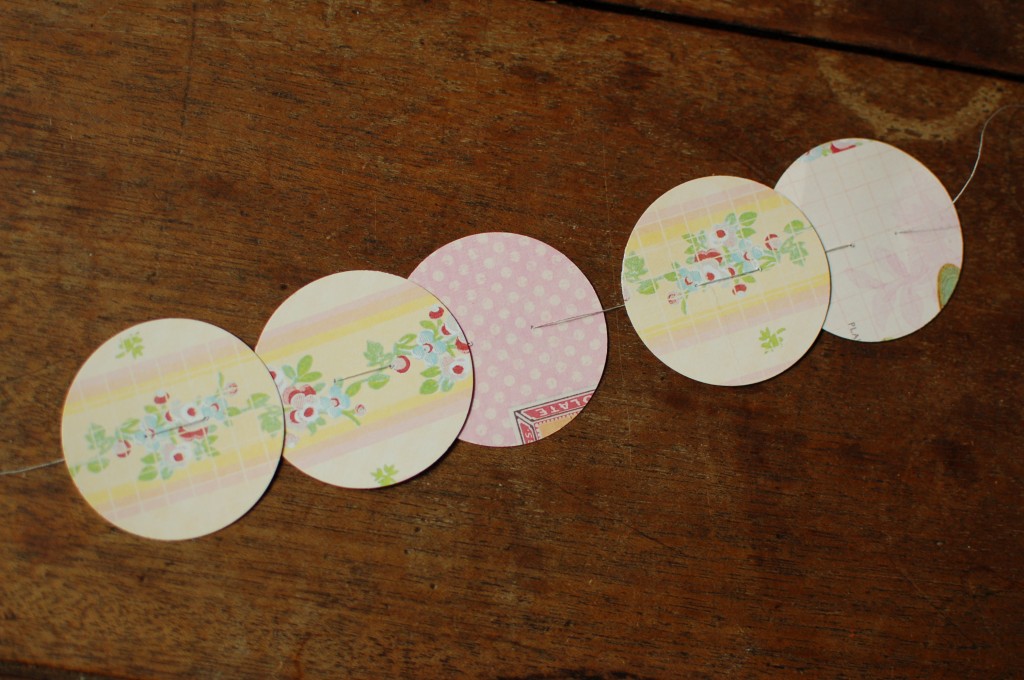 6. Once half of the circles are on thread, slide the first one down to the middle marker.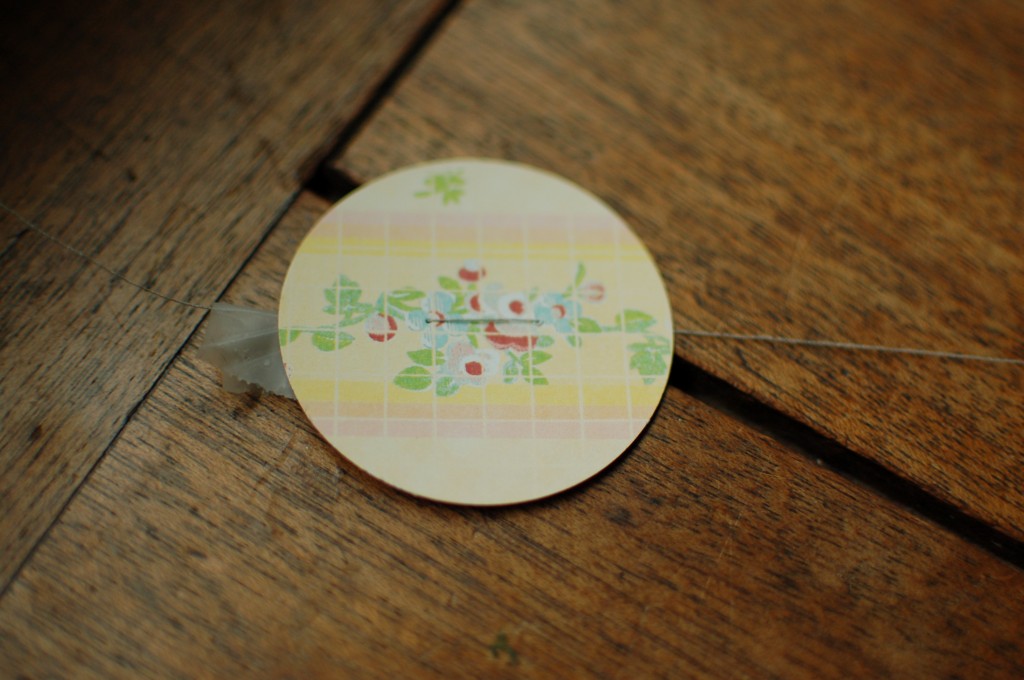 Continue sliding each circle down until there is one every six inches or so.
7. Repeat this process with the other end of the thread and the remaining paper circles.
To achieve a fuller effect, we made three streamers (all the same length) and adjusted their heights as we hung them. You could just as easily cut your threads to different lengths to begin with.
To save your streamers for future use, wrap each strand continuously around a piece of cardboard as you take them down. If you take them down in a hurry and without something to wrap around, you'll end up with a huge, tangled mess!