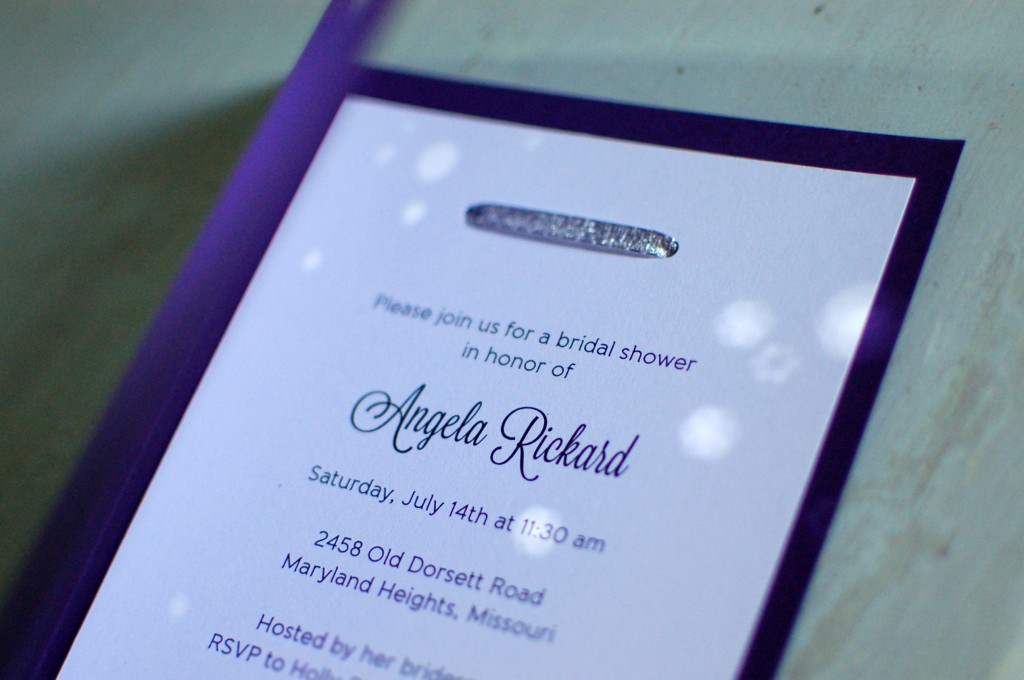 One of my favorite people in the world is getting married in September! I'm extremely honored to be one of Angela's bridesmaids and bridal shower hostesses. Angela was a bridesmaid in my wedding, as well, and though she wasn't a confident paper-cutter (my invitations were admittedly intense), she was a great cupcake-decorator and source of comic relief!
For Angela's shower invitations, I went a little crazy with the hole punch. Three hole punches, actually: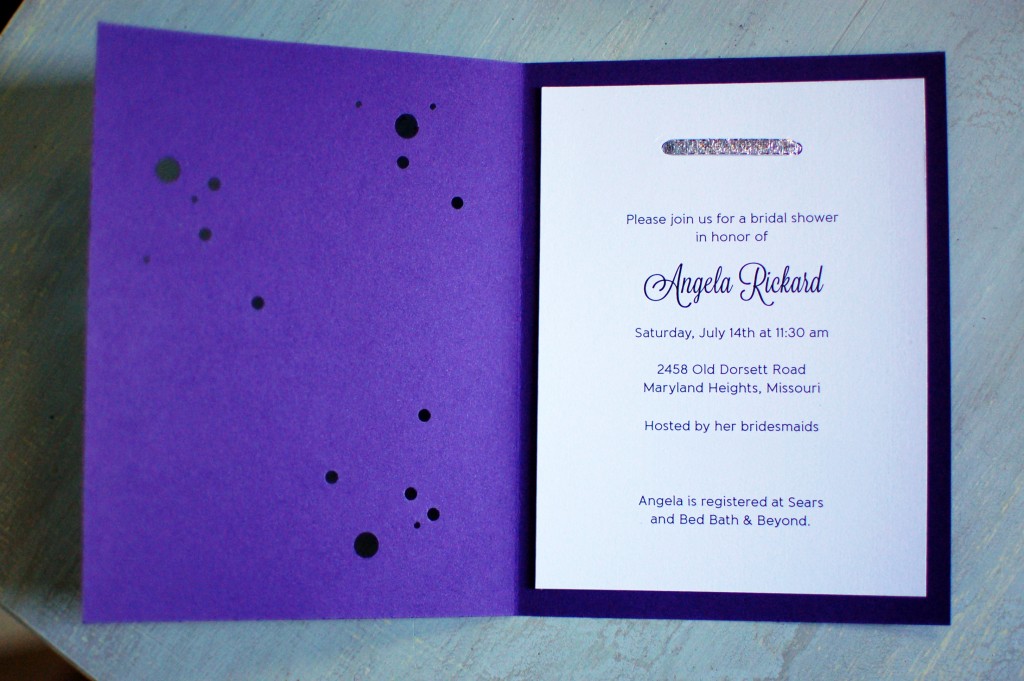 I love that Angela and her fiancé are having their reception in the St. Louis planetarium. The star-show on the ceiling will be a beautiful backdrop and the venue lends itself to extra star-themed touches (without going prom-theme crazy).
To create the invites, I used different-sized hole punches (1/16″, 1/8″ and standard) to make a star-dotted purple sleeve. Using a template I made in Illustrator, I carefully punched the holes such that the text of the inside invitation didn't show through.
Then I tucked the shower details inside and secured them with a dab of rubber cement and a silver ribbon!
These invitations were a bit tedious for a large bridal shower, but I couldn't abandon the hole-punching idea even after I heard the head count. They'd be a breeze for a small shower or party, or even a wedding if you can enlist a lot of help! Once you've created a star template, the hole-punching is time-consuming but extremely straightforward. Punch away! Gift tags, escort cards, table numbers, etc.!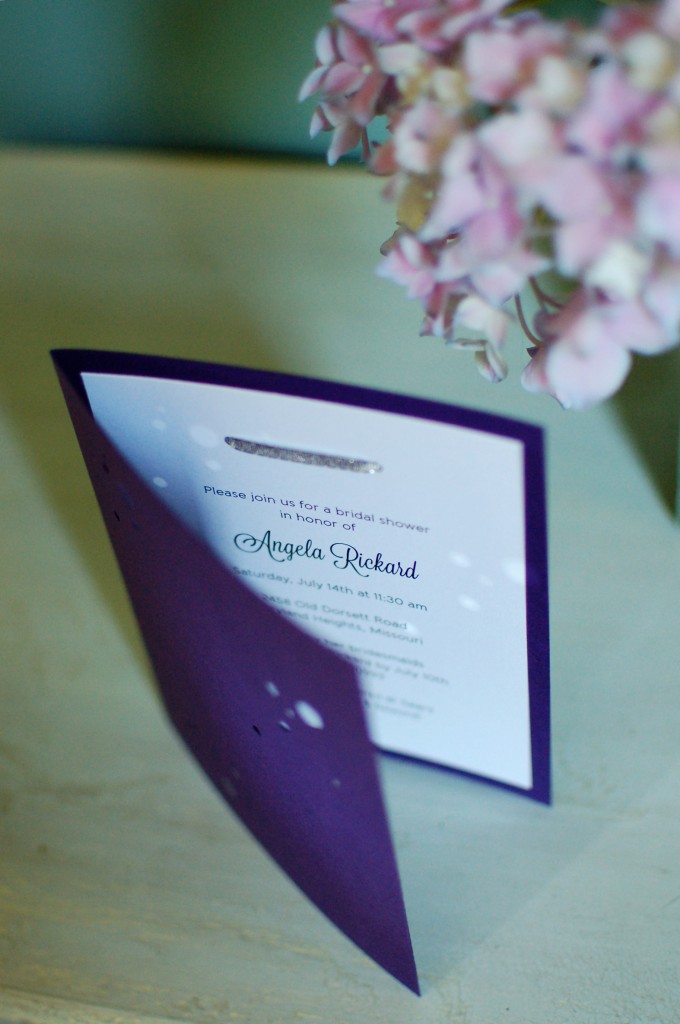 Angela's shower was lovely — check back for all the purple and silver decoration details!