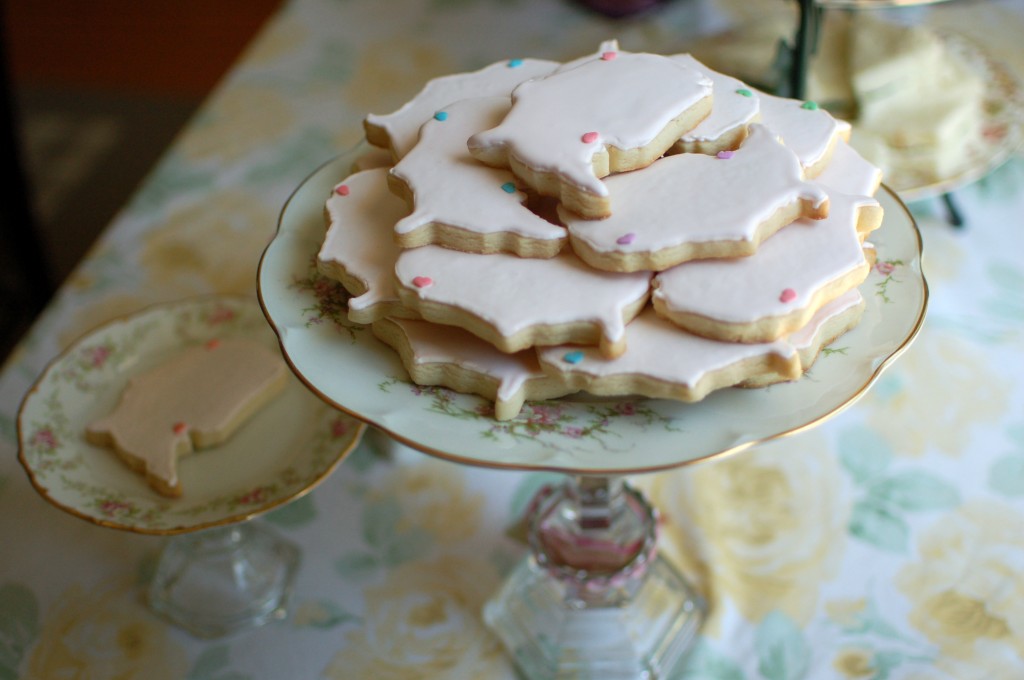 A few of my girlfriends recently had a going-away tea party for our sweet friend, Kelley. I made these USA cookies with hearts to mark where we and she will be living for the next few years. Too far away!
This was the first time I got to use my map cookie cutter, and also my first real go at royal icing. I followed the recipes, tips and tricks from Bridget at Bake at 350. (If you haven't seen her cookies, you should really check them out! Amazing.)
I certainly won't be giving up my mom's easy-peasy icing recipe, but this is my new go-to for precision decorating.
I was happy with how well the almond sugar cookies held their shape and how hard the royal icing dried. They held up amazingly well to freezing and defrosting (on the counter sealed in their container! Seems so counterintuitive to me.) This icing is more for show than for taste (think party favors and themed dessert tables), but they were surprisingly good. I had no trouble downing several of these cookies with my tea and sandwiches!
To decorate my maps, I piped a thin line of light pink frosting around the edges and then flooded the middle. After the icing set for a few minutes (but before it started to get hard), I used tweezers to place a heart sprinkle on each city.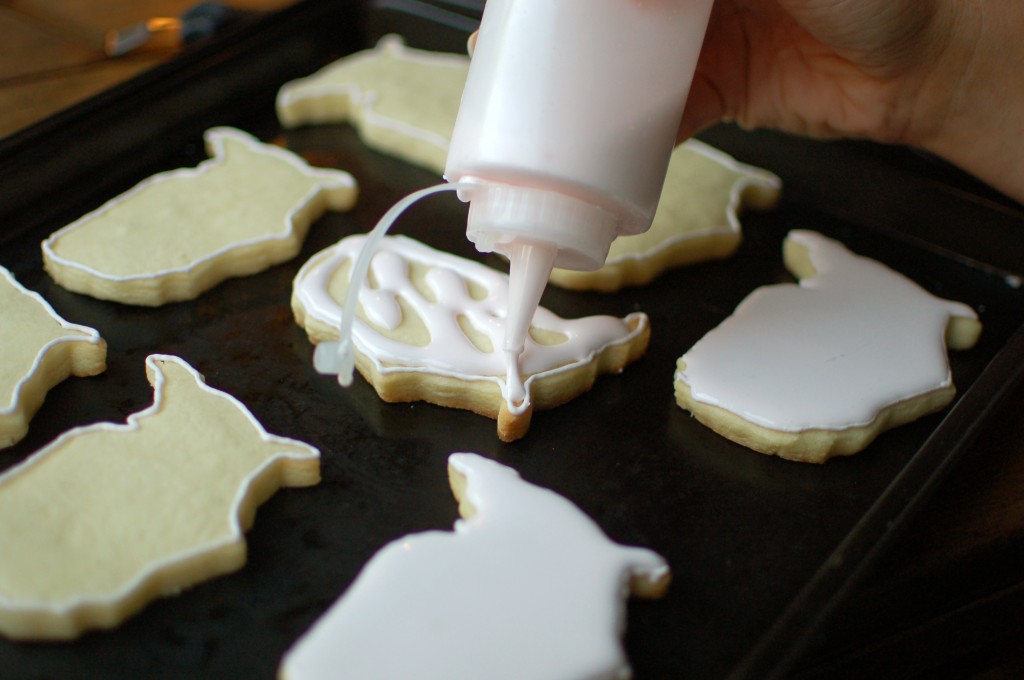 Now as much as I love South Bend, no one else needs to move there! Dear friends in Indiana: please come visit me in LA. I'll bake for you!
P.S. Good luck at ND, Kelley. We miss you!