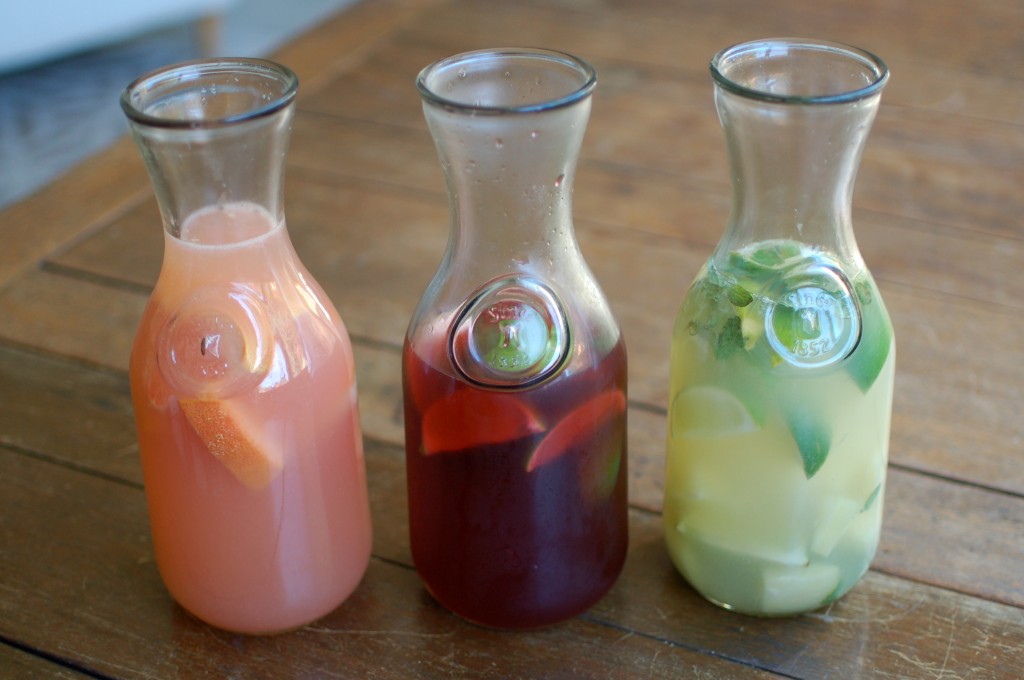 I love happy hour. Happy hour and brunch. I'm not sure why I prefer to eat and drink at non-standard meal times, but it just feels so special.
So we hosted a little back-to-school happy hour for a few family members last weekend.
We made a few chilled snacks that we've been loving lately: goat cheese with herbs + crackers (As featured here, but cut down on the pepper!); Greek salad + pitas; and mango pomegranate guacamole + chips (So pretty! So good! Too hot! I love this guac, but even one whole serrano was uncomfortably hot for me!). Greg also successfully modified a homemade Wheat Thin recipe to make gluten free crackers; he just subbed in oat and rice flour.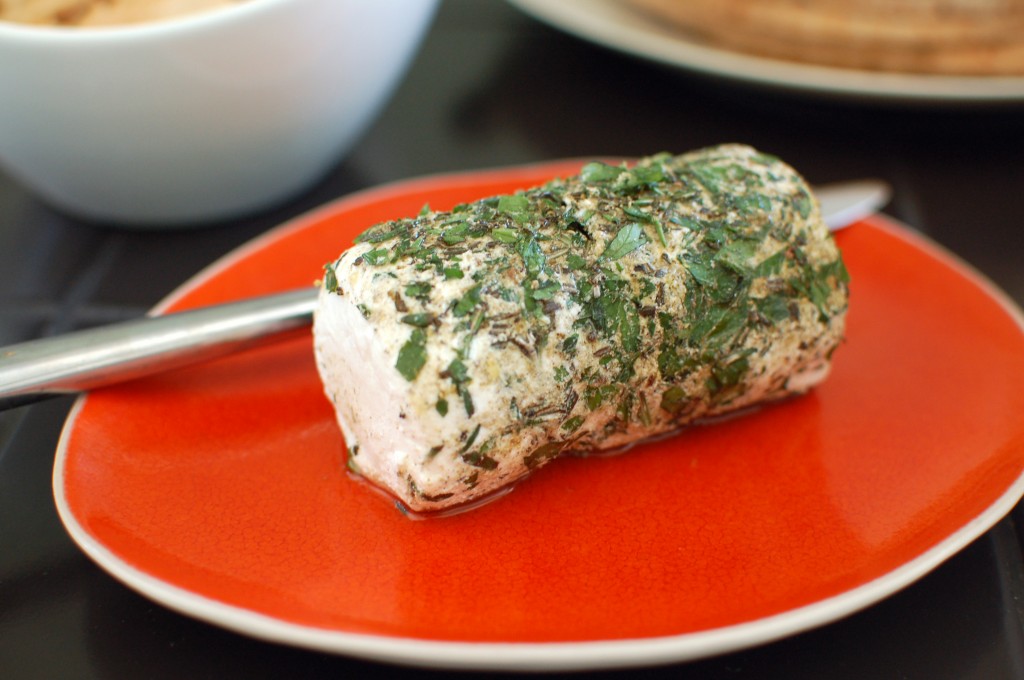 To drink, we served pineapple mojitos, our grapefruit gin and tonics, and pomegranate margaritas (based on this mix + a little extra tequila and lime juice).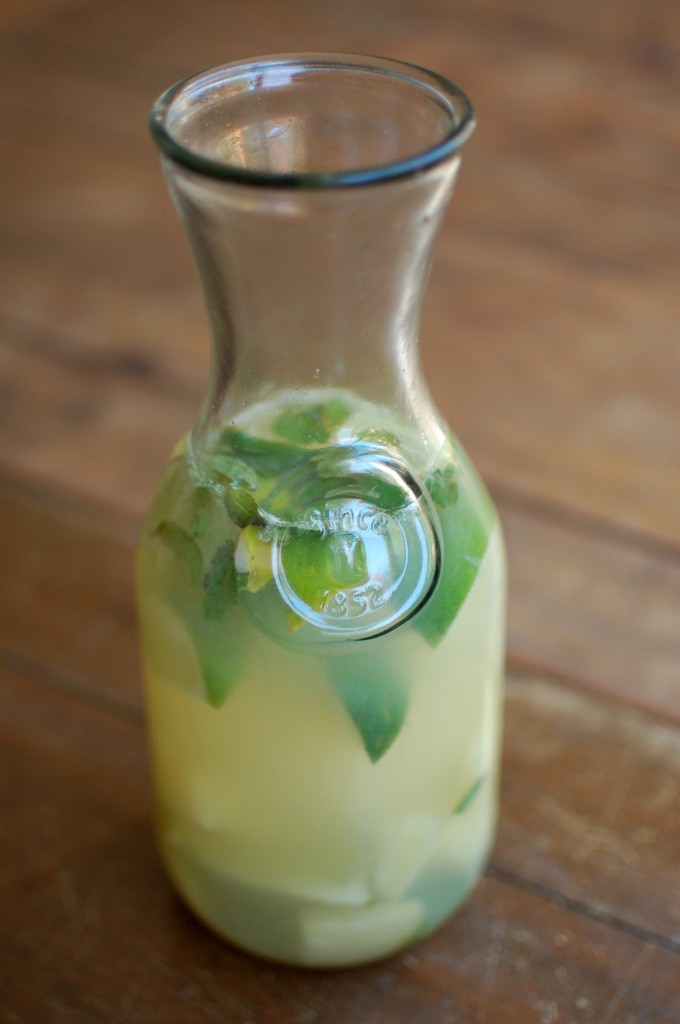 It was a happy happy hour. It's hard for us to believe that summer is already over for so many, since Greg won't go back to school until late September. Go away, pumpkin spice lattes — I'm not ready for fall!