Our goddaughter Emmerson was baptized this weekend! The baptism service was followed by a party at a nearby park — the perfect occasion to put several previous Seakettle projects to use!
I made a batch of Oreo truffle pops (note for the future: they get a bit soft outside in warm weather!).
I used Hostess with the Mostess' sugar cookie recipe and my mom's icing recipe to make pink and white cross cookies.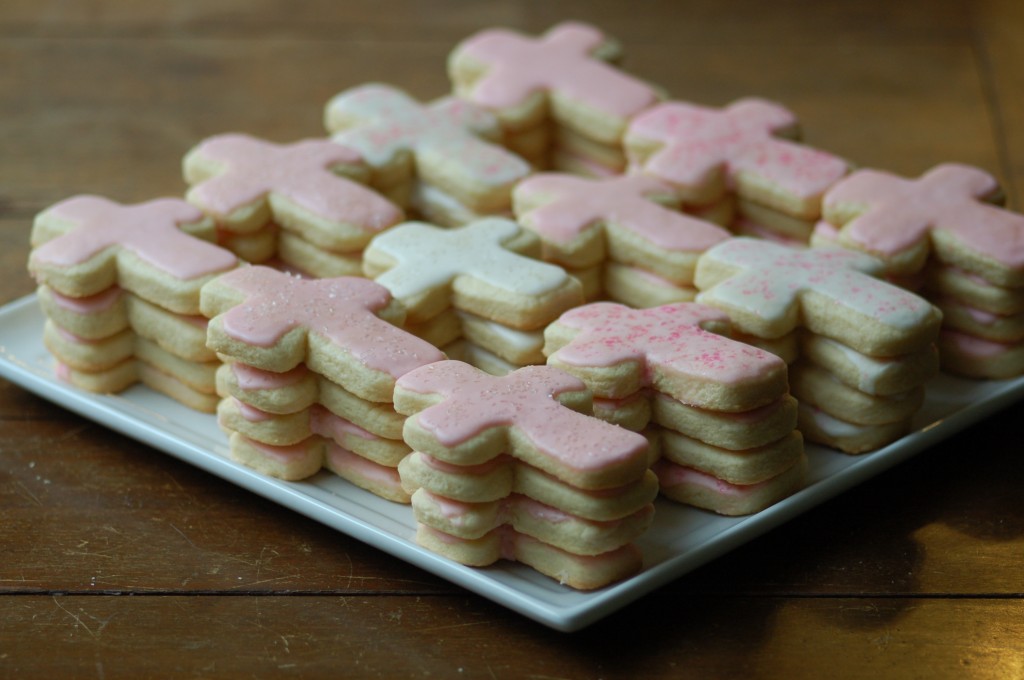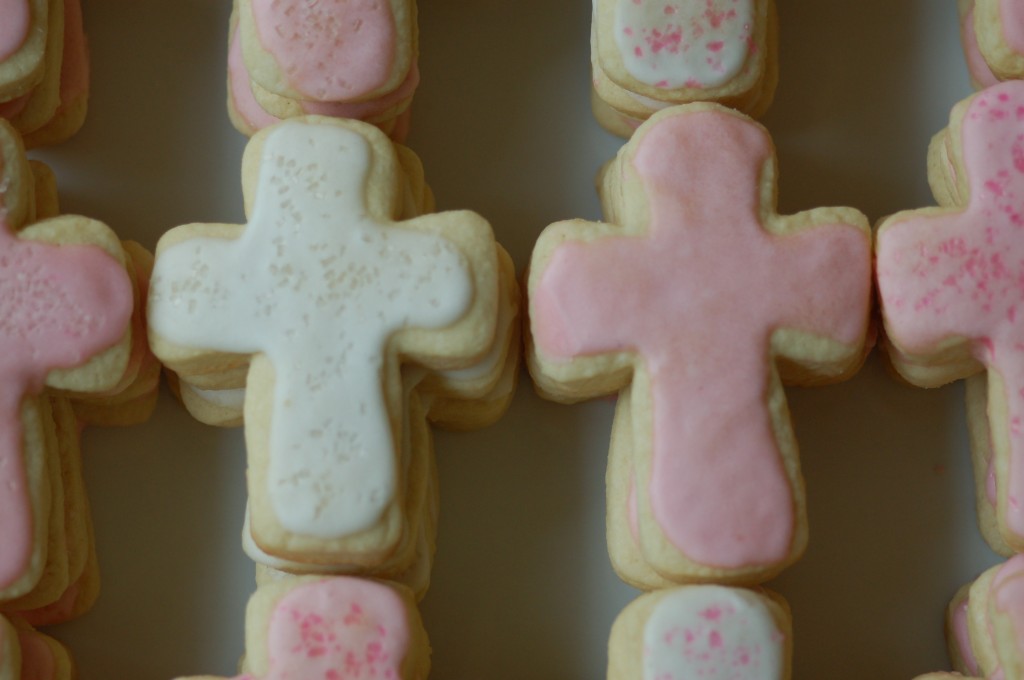 Emmerson's mom, Jillian, and I made fluffy pink pom poms to hang over the cake/gift table, and they'll soon hang over Emmerson's crib!
Jillian also made adorable fabric banners to hang at the party (and later in the nursery).
And though Greg and I didn't exactly make our gift for Emmerson, I wanted to share the idea. We purchased a child-size rosary bracelet (still too big, but hopefully she'll love it someday!) from a local church gift shop. Then we ordered (from Etsy) a tiny stamped charm with her name on it! Greg expertly added the charm to the bracelet using a tutorial on jump rings.
In keeping with the rosary idea, I made a card/CD cover with the words to the prayer "Hail, Holy Queen" on the front, and we included a favorite CD in a pocket inside.
Congratulations, Emmerson Grace!